Photo of Aéreo de Montserrat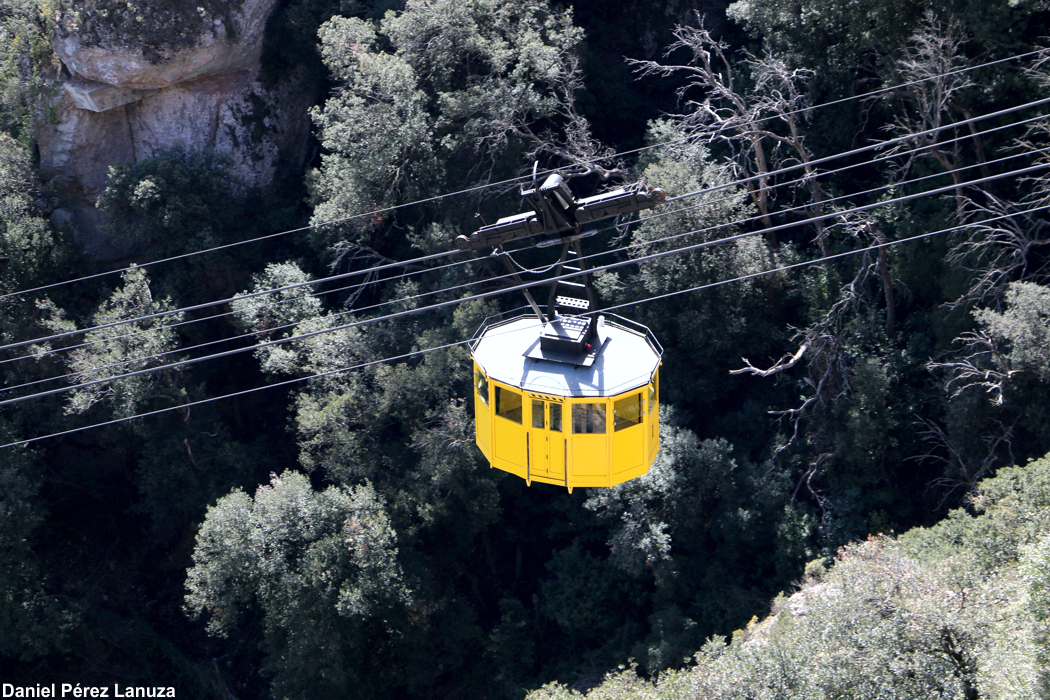 Cabina ascendiendo en el tramo superior del recorrido.
List of photographs
Historical Review
Este teleférico comunica la estación de Aeri de Montserrat de la línea de FGC entre Plaza de España y Manresa y el monasterio de Montserrat. Inaugurado en 1930, se mantiene en funcionamiento con las instalaciones de origen y ha prestado servicio en todo momento exceptuando un periodo durante la Guerra Civil española.
Technical data
| | |
| --- | --- |
| Fecha de inauguración | 7 de mayo de 1930 |
| Longitud real del teleférico | 1.357 m. |
| Longitud en planta del teleférico | 1.250 m. |
| Desnivel | 544 m. |
| Altitud estación inferior | 189 msnm. |
| Altitud estación superior | 683 msnm. |
| Número de cabinas / Capacidad | 2 / 35 personas |
| capacidad de la línea | 350 personas/hora |
| Velocidad del cable | 5 m/s |
| Tiempo de recorrido | 5 min. |
| Pendiente máxima | 45,4% |
| Diámetro del cable | 59 mm. |
Video
Map