Photo of Ascensor de Ollerías (Bilbao)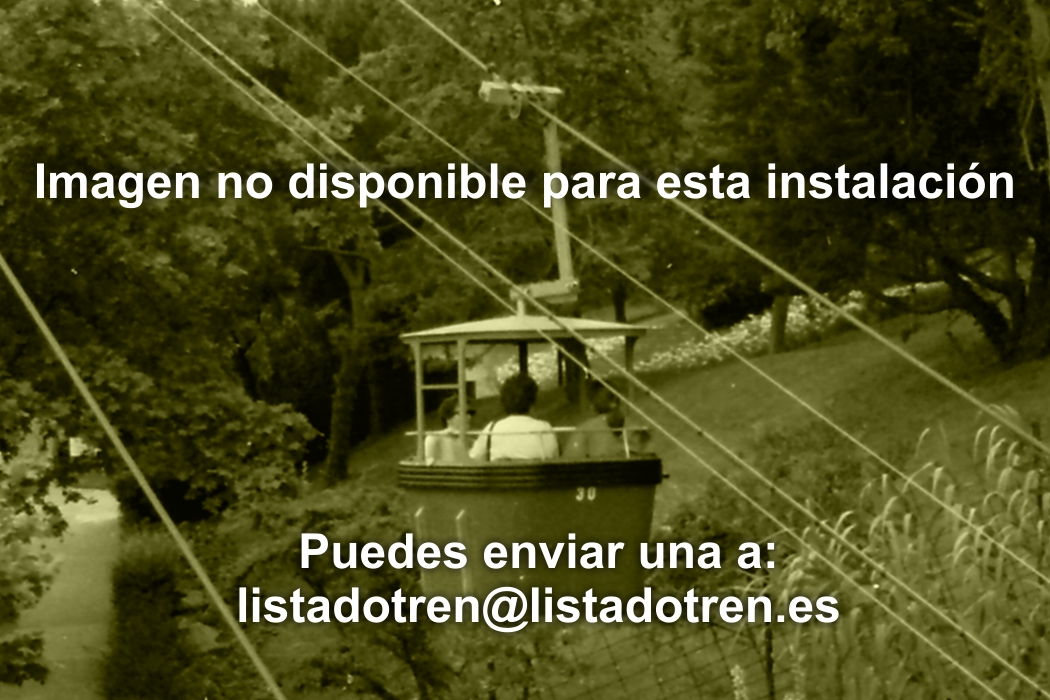 Aún no tenemos fotografía de esta instalación. ¡Envía tu la primera!.
List of photographs
Historical Review
Ascensor inclinado que conecta Atxuri con Ollerías Altas, con una inversión de 852.000 euros. Con capacidad para 25 personas, esta nueva infraestructura salva la diferencia de cota existente entre las calles Goyo Nadal y Travesía Ollerías Altas en Bilbao.
Technical data
Ascensor
Fecha de inauguración
7 de marzo de 2017
Velocidad de servicio
- m/s (Recorrido -:-)
Ingeniero
-
Accionamiento
Eléctrico
Constructor
-
Motor
Eléctrico
Propietario
Ayuntamiento de Bilbao
Cable
-
Recorrido real
50 metros
Vehículo
Desnivel
12 metros (-)
Coche
- m3, - t.
Ancho de vía
- metros
Capacidad
25 plazas (- p/hora) (Max. - plazas)
Montaje
Carriles
Freno
-
Alineación
Recta
Iluminación
Eléctrica
Map