Photo of Ascensor de Etxebarri (Bilbao)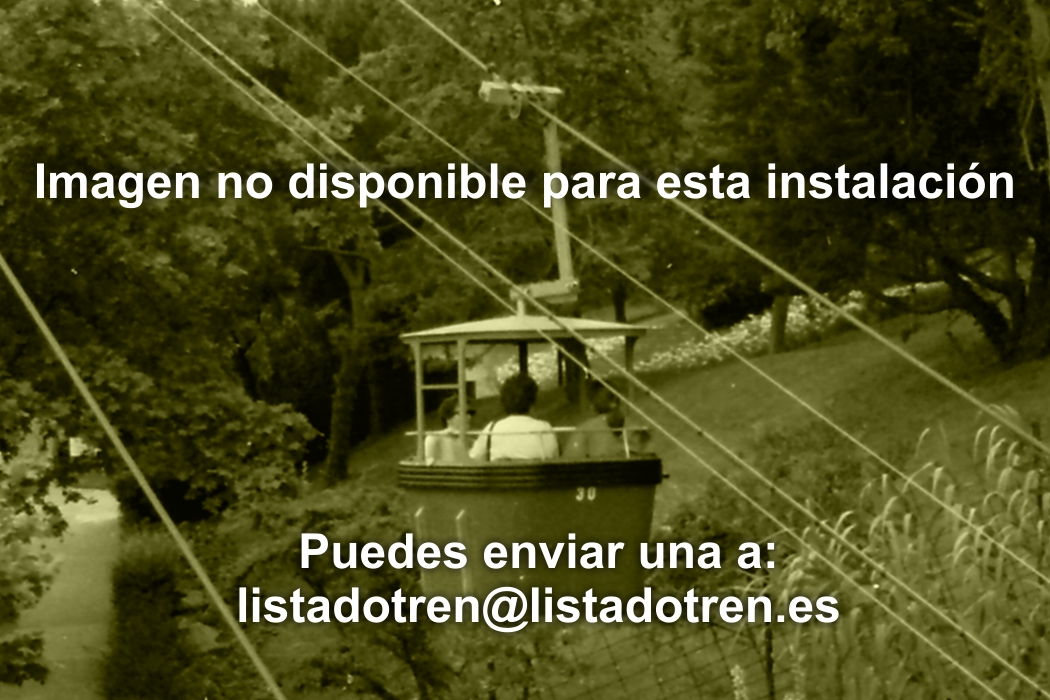 Aún no tenemos fotografía de esta instalación. ¡Envía tu la primera!.
List of photographs
Historical Review
Ascensor inclinado que une la estación de la línea 3 de Metro de Bilbao Kukullaga Etxebarri con el barrio de San Antonio de Etxebarri. Ascensor doble, con inversión de 1.125.637 Euros.
Technical data
Ascensor
Fecha de inauguración
Marzo 2017
Velocidad de servicio
- m/s (Recorrido -:-)
Ingeniero
-
Accionamiento
Eléctrico
Constructor
Thyssenkrupp Elevadores
Motor
Eléctrico
Propietario
Euskal Trenbide Sarea
Cable
-
Recorrido real
190 metros
Vehículo
Desnivel
96 metros (30º)
Coche
- m3, - t.
Ancho de vía
- metros
Capacidad
25 plazas (- p/hora) (Max. - plazas)
Montaje
Carriles
Freno
-
Alineación
Recta
Iluminación
Eléctrica
Video
Map