Photo of Cable de Mina Almagrera (Tharsis, Huelva)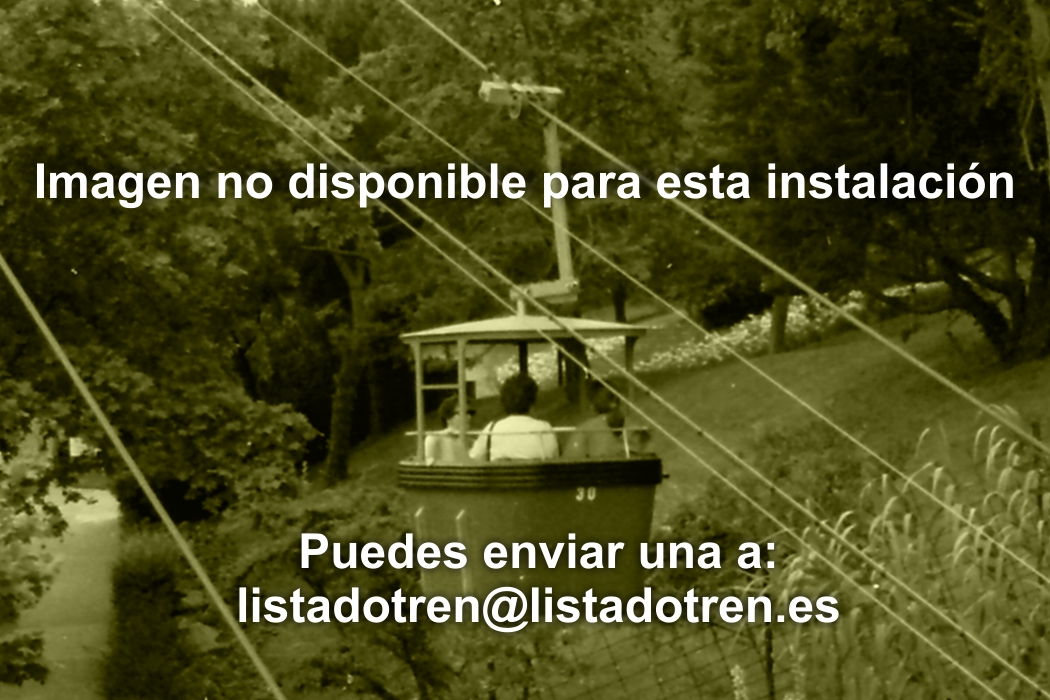 Fotografía de esta instalación aún no disponible. Puedes enviar tú la primera.
List of photographs
Historical Review
Transporte de mineral de la mina Almagrera al ferrocarril de la compañía The Tharsis Sulphur and Copper Co.Ltd mediante cable construido por la empresa Bullivant and Co. De Londres. Monocable continuo Hogdson por motor a vapor. Funcionó entre 1916 y 1916, por agotamiento de la mina. Datos libro Los ferrocarriles en la provincia de Huelva. En el mapa, el recorrido del cable se muestra en verde oscuro.
Technical data
| | |
| --- | --- |
| Fecha de apertura y cierre | 1910 a 1916 |
| Longitud real del teleférico | 3.333,5 m. |
| Longitud en planta del teleférico | - m. |
| Desnivel | 32,5 m. |
| Altitud estación inferior | - msnm. |
| Altitud estación superior | - msnm. |
| Número de cazoletas / Capacidad | 56 / 350 Kg. |
| Peso en vacío / Servicio cazoletas | - / - Kg. |
| capacidad de la línea | 20 t/h pirita (descendente) y 10 t/h carbón (Ascendente) |
| Velocidad del cable | 122 m/min |
| Diámetro del cable | 3,2 cm. |
| Tiempo de recorrido | - minutos |
| Potencia de la instalación | Accionamiento mediante motor de vapor |
| Apoyos intermedios | - castilletes metálicos |
| Sistema | Monocable continuo Hogdson |
| Constructor | Bullivant and Co. (Londres) |
Video
Map